Simple Makeup - made easy

Simple makeup is also often called natural or nude....just depends how much you add on to the look. If this is your style follow along the easy steps with no effort.

To have a bare looking appearance as if you are not wearing beauty products is very desirable and in demand both on tv and on the street.
To apply this minimum-put-on look is actually very simple in itself.  Follow these step by step makeup tips.
I find this look to be very natural, appealing and sexy just emphasizing your features. If you are not used to put on much makeup, you should feel comfortable in this look. Go ahead follow the instructions and give it a try. If you dont succeed at the first time, give it some practice until you get used to it.

Preparing the Base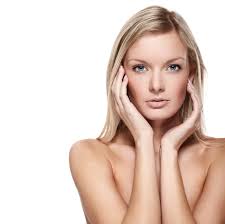 Gently exfoliate your face and rinse with warm water. Pat with a soft towel and leave it to air dry completely for a few minutes.
Start by moisturizing your entire face and neck. You can use a tinted moisturizer instead of applying foundation or other bases. Always invest in products with sun protection if wearing during the day. You can opt to go for a slightly darker colour to even out and warm your complexion.
If your skin is not so perfect cause of breakouts or dark circles, conceal these before anything else. Do not use too much concealer, just a small amount will do. Dab, blend and smudge with finger for discretion.
Use powder only if your skin is oily and shiny. If your skin tends to be very oily then skip moisturizer or creamy foundation and go for concealer and powder. Using a big round brush go all over your face and neck in circles to give an uniform coverage, not look like a powdered face. When you dip the brush, shake off the excess to leave a minimum amount on the bristles.
Warm up your cheeks. Either go for warm peach or slightly warm pinks colours depending on your complexion for that natural blush. Apply the darker pink under the apples and the lighter pink on the cheekbones out to the temples,
Simple Makeup - Defining the Eyes

Next are the eyes.
For simple makeup apply your eyeshadow in daylight with a mirror near a window. A light tint of brown that is slightly darker than your complexion will enhance your eyes. Blend it well into your creases and lower lash line with no edges. To brighten and open up eyes, dab some champagne colour eyeshadow in the center of the lid, inner corner and brow bones.
If you like more eye definition you can dot on eye pencil in soft gray or brown as closely as possible to the top lashes.
The lashes give more definition to the eyes and while you can do without liner and eyeshadow, mascara is essential even for barely-there, simple makeup look. Go for a shade darker than your lashes but not black unless your lashes are totally black. If you got blond lashes go for brown mascara and a brown-black for darker shades. Give two coats to the top lashes while lightly touching the roots of the bottom ones with a flat eyeliner brush tip. Do not coat all of your bottom lashes.
Lips - Emphasize Shape not Color

For simple makeup slightly boost your lips with

a shade that matches exactly your lip color

. Apply lipstick with your fingertip to stain them rather direct from the tube or with a brush. Start from the center and blend it out.
Hope you found this tutorial easy and useful in mastering this look!

Other Makeup Tutorial articles that might interest you:
Dramatic, celebrity, daytime, nude looks

---
Go back to Makeup section
Go back Home

---
There is an easy way to stay updated with all that's new at BPH. Subscribe at the top of the navigation bar over on the left.

---