An Intro to Natural Anti Aging
Natural anti aging is another option to the commercial market. You are more interested to know more about Nature's way and resources to heal, prevent and treat causes rather than the harsh chemicals used in mass produced skincare labels. It is also much cheaper to buy natural products than big brands off the shelf.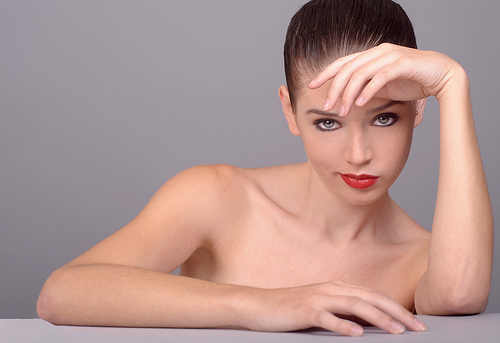 Anti aging Treatments
Here we always preach that You Are What You Eat…..and the best way to start implementing natural changes is internally….this page is where you should start which gives some food for thought.
You can do beauty products with just a few ingredients from your kitchen larder. To retain your skin in good condition and keep wrinkles and aging at bay you still have to cleanse, exfoliate, protect as you would with any commercial product, however you will be doing your own beauty products with fresh and natural ingredients.
Our first anti aging treatment is an Exfoliation Mask from thedailygreen.com
Homemade Yogurt Face Scrub
Natural Benefits:
The B6 vitamin-rich yeast in yogurt will stimulate blood flow, while honey's antibacterial properties disinfect and brighten the skin. For guaranteed freshness, use the application immediately and let it sit on your face for a few minutes before rinsing.
Yield: 1 application
Ingredients:
20 grams of powdered brewer's yeast (If using tablets, grind before mixing)
2 teaspoons plain yogurt
2 teaspoons almond meal
1 teaspoon *Manuka honey
Instructions:
Combine and mix ingredients. Use scrub immediately, and do not store in the refrigerator.
*Manuka honey, made by bees feeding off the same bush that provides antiseptic tea tree oil, is heralded for its healing properties, but you can substitute other honeys. Manuka is rich in anti-oxidants which are good for your health too, so if you can take a cup of hot water with a spoonful of honey will build your immune system and resistance to colds.
GoodHousekeeping share the following DIY homemade natural anti aging remedies
Mayonnaise-Baby Oil Dry Skin Treatment
Makes 1 application
2 tablespoons real mayonnaise
1 teaspoon baby oil
Combine both ingredients. Smooth onto face, neck, rough elbows and knees or anywhere else you feel might benefit from it.
Leave for 20 minutes.
Rinse off thoroughly with tepid water.
Tightening/Toning Lemon Egg White Mask
Makes 1 application
Juice from 1/2 a lemon (strained)
1 egg white
Beat together the egg white and lemon juice for 3 minutes.
Apply directly to your face, avoiding the eyes.
Leave on for 30 minutes.
Rinse off with warm water.
Here is just a small guide to Natural Anti Aging you can start implementing without spending lot of money and simple ingredients you can find from your grocer or health shop. There is much more to learn about anti aging.
If you like what you learnt please subscribe on the buttons below and through RSS.
---
Go back to Anti Aging Beauty section
Return to Home

---
There is an easy way to stay updated with all that's new at BPH. Subscribe at the top of the navigation bar over on the left.

---