Makeup Trends 2014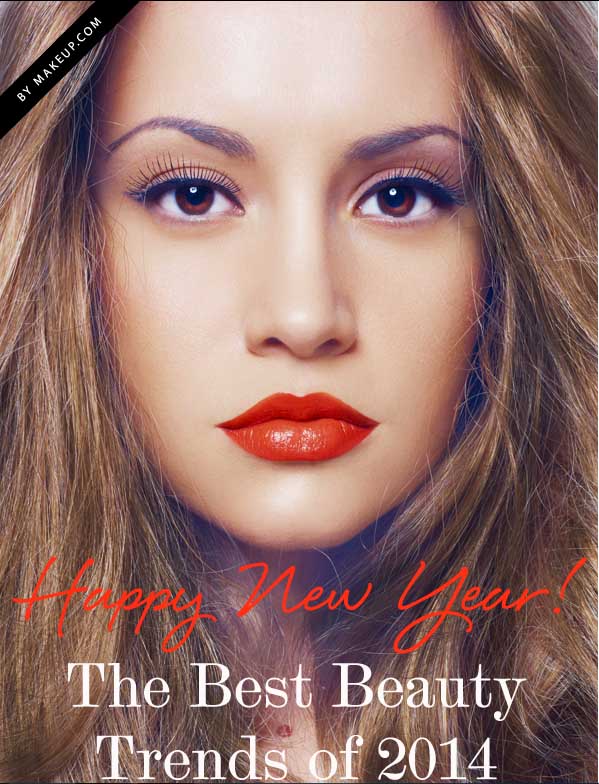 Color and styles change every season and here at the following makeup trends 2014. At Beauty Product Hunter would like to share this year's  brought to you by the experts Makeup.com
A preview of the five biggest makeup trends for 2014
1. White Eyeliner
Featured on all catwalks for this season, it's something that suits everyone. Try it on your bottom waterline – white will make your eyes look brighter and wider. To add brightness and highlight your eyes, apply white eyeliner to the inner corner of your eye. Starting from the inner corners of your top and bottom eyelids draw a very short line outwards….to make your eyes stand out. It will make your eyes sparkle!
Makeup for the coming season

2) Moon Shine
We are not hyped over French manicure anymore neither with white colour……..rather half-moon combined with metallics, pastels and textures is the new style.   
3) Romance is in the Air
The softest garden hues are on eyelids this spring. Tints like lilac, baby blue and sage green will make us dream.  Lines will be softer and well blended too for a look that is almost barely seen  
4) Look Natural
A nude dewy look will be seen with the help of luminizers, rose colored lip balms and soft, smoky shadows – a sophisticated look!
and the last makeup trends 2014 is......

5) Bold Lips
Orange, red, purple, pink…can't have bolder pouts, no? Seems lips are taking over this season! If this sounds like going out of your comfort zone – try blending the strong color in a lighter version. Start with a colored balm to get used to the feeling until you feel confident enough to step to silky lipsticks or matte pencils. 
Do you like this Spring's makeup predictions? Did we miss something? If so please leave us a comment below with your thoughts about makeup trends 2014…
If you like what you learnt please subscribe on the buttons below and through RSS.
---
Go back to Makeup section
Return Home

---
There is an easy way to stay updated with all that's new at BPH. Subscribe at the top of the navigation bar over on the left.

---