Hair Trends 2014: What are the New Styles?

Hair trends 2014 - Start the year with a bang and a new cut! Here at Beauty Product Hunter would like to share this year's hottest fashion, brought to you by the experts Makeup.com
If your style is screaming for a change…….go ahead with this year's looks and play with it. Look different with a completely different cut or color, changing your appearance will give you a boost in confidence to start afresh.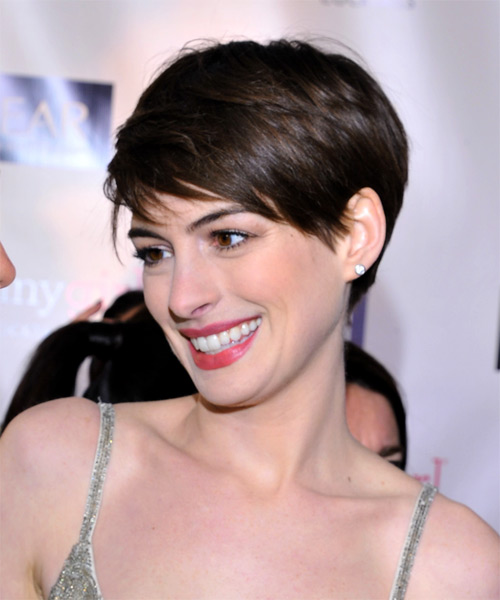 The Style: Elegant or Simple?

This year calls for long hair to be lifted up in beautiful updos filled with extreme textures and embellished with the ornate accessories we have seen in catwalks. The updo is on top of the list. Worn casually or elegantly, day or night, it is easy to transform it with no experience or time. Makeup.com offer a 3-step tutorial for an easy messy bun.

I found this tip particularly interesting and thought it would be helpful for those with fine hair to try next time you want more control over your updo……..
"MDC Tip: …….but if your hair is clean and you want to pull off the look, spray your hair with dry shampoo to add some texture and grip."
The Length: Short is Sexy

In 2013 we have seen celebrities like Jennifer Lawrence and Anne Hathaway cut off their length and opt for shorter, cropped cuts. The trend seems to continue in 2014 with celebrities and on the runway. If you are brave enough, give your long locks a short-cut….not only you will change your usual style but saving time and money on maintenance. Always ask you hairstylist which short style suits you best for your face shape.
Hair Trends 2014
The Color: Go for Bold

What colors are in vogue for the Hair Trends 2014? We are really going bold and sticking to true tones. And by bold we mean, exaggerating in color. No messing with tones and shades this time….if it's Copper, it's a gleaming penny. If it's Blonde, it's buttermilk. And if it's Dark, it's crude oil and nothing in between. The dark golden blondes of yesterday are being replaced by beige and chocolate. Leaving only small flecks of light as complement to the strong color they accent.
Now you got the trends….grab this information and come up with your own hairstyle between a cut, a length and a color. Experiment and enjoy the fun a new hairstyle brings….a new you.
Don't forget to read all about the coming season makeup trends 2014 for a complete new look. Start afresh ….a new you.
Which hair trends 2014 do you like most or confident enough to try this year? Did we miss something? If so please leave us a comment below with your thoughts…
If you like what you learnt please subscribe on the buttons below and through RSS.
---
Go to back to Hair beauty products
Go back Home

---
There is an easy way to stay updated with all that's new at BPH. Subscribe at the top of the navigation bar over on the left.

---