Nerium Ad Age-Defying
Nerium Ad Age-Defying is the anti-aging cream solution that is making big news in US and since last April in Canada too. With 250,000 customers (an impressive amount!), 35,000 promoters/distributors and testimonials around the web, verifying that this product really works and does what it promises. But read on to discover what it is about.
The following review is my personal experience with my self-taken photographs for comparison each week and my own written documented analysis.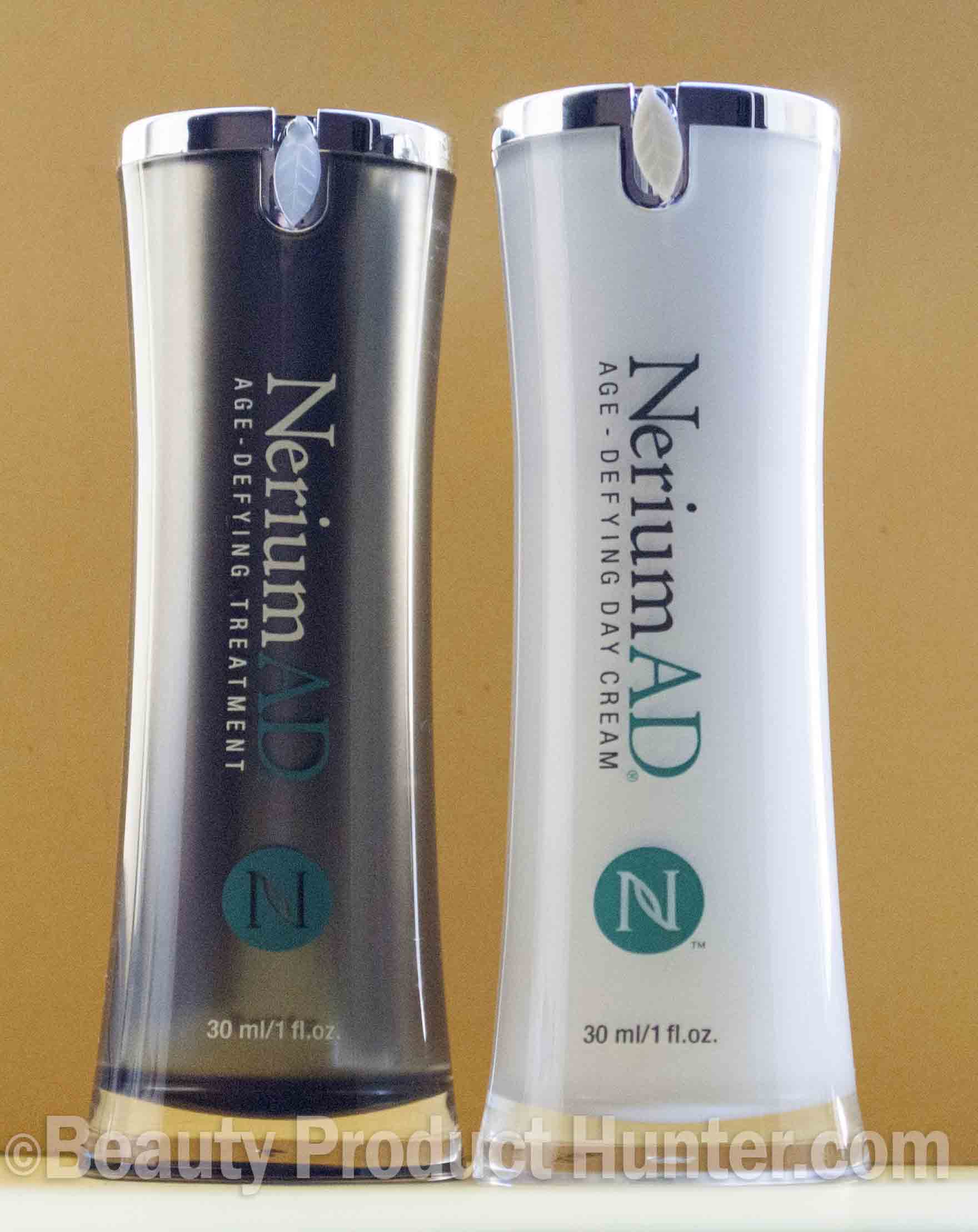 See my own photo documentation week by week below....

What is Nerium Ad Age-Defying?
The main ingredient is Nerium Oleander plant and it was discovered while biotechnology research was being done on the plant, the researchers discovered its age defying unique properties. Scientists developed a breakthrough process to derive a patented extract from Nerium Oleander and Aloe Barbadensis (aloe vera). Nerium Ad exclusive extract contains antioxidant properties. It remains one of the main ingredients in the innovative Nerium AD product range.
Notably Nerium AD products are non-comedogenic, gluten free, paraben free, cruelty free and ideal for all skin types – all very important features in this day and age. All products are dermatologically tested.
Back to why Nerium AD Age Defying is serious and delivers results, the highest concentrated antioxidant – is a proprietary blend of protein and Vitamin E (remember what is protein used for in the body and Vitamin E for the skin?) Ok, I will say it again – to help tighten your skin structure and reduce the appearance of wrinkles, discoloration and enlarged pores. It will also correct the skin's tone and texture in order to make you look younger.
2 Products to Defy the Signs of Aging

Actually Nerium Ad Age-Defying regime consists of two products. The first one is the Day Cream which is has a concentrated blend of tripeptide, Vitamin C complex, green tea antioxidant and four (not one!) high-functioning moisturizers with the help of the most acclaimed Hyaluronic Acid. All the ingredients together work to:
Smooth, tighten skin
Reduce discoloration
Reduce the appearance of the signs of aging like wrinkles, 
Increase radiance and hydration
Nerium Ad Guarantee to You
The production of the extract is strictly controlled under stringent guidelines and biotechnological procedures, including the planting, nurturing and harvesting of the plant itself.
At no time during the whole process the ingredients or product are tested on animals but tested directly on humans to guarantee safety and efficacy – a high standard that Nerium has established.
Anti-Aging Cream
To use Nerium AD Age-Defying Day Cream, all you have to do is rinse your face in the morning, then pump four to five quantities on the palm of your hand, mix lightly and quickly and apply all over your face and neck. The Day Cream acts as a moisturizer too, so you can re-apply during the day if you need to.
From my own experience this Day Cream is a very rich, light and creamy. It is white in colour. It absorbs quite quickly in your skin, that's why you don't rub it too much between your hands or else it will be all absorbed. In my opinion, it's a perfect formula for my oily skin, it absorbs quickly and what's more important is it's not greasy at all even after a whole day wearing it. And I can actually testify that it endures high temperatures such as in a catering kitchen after several hours.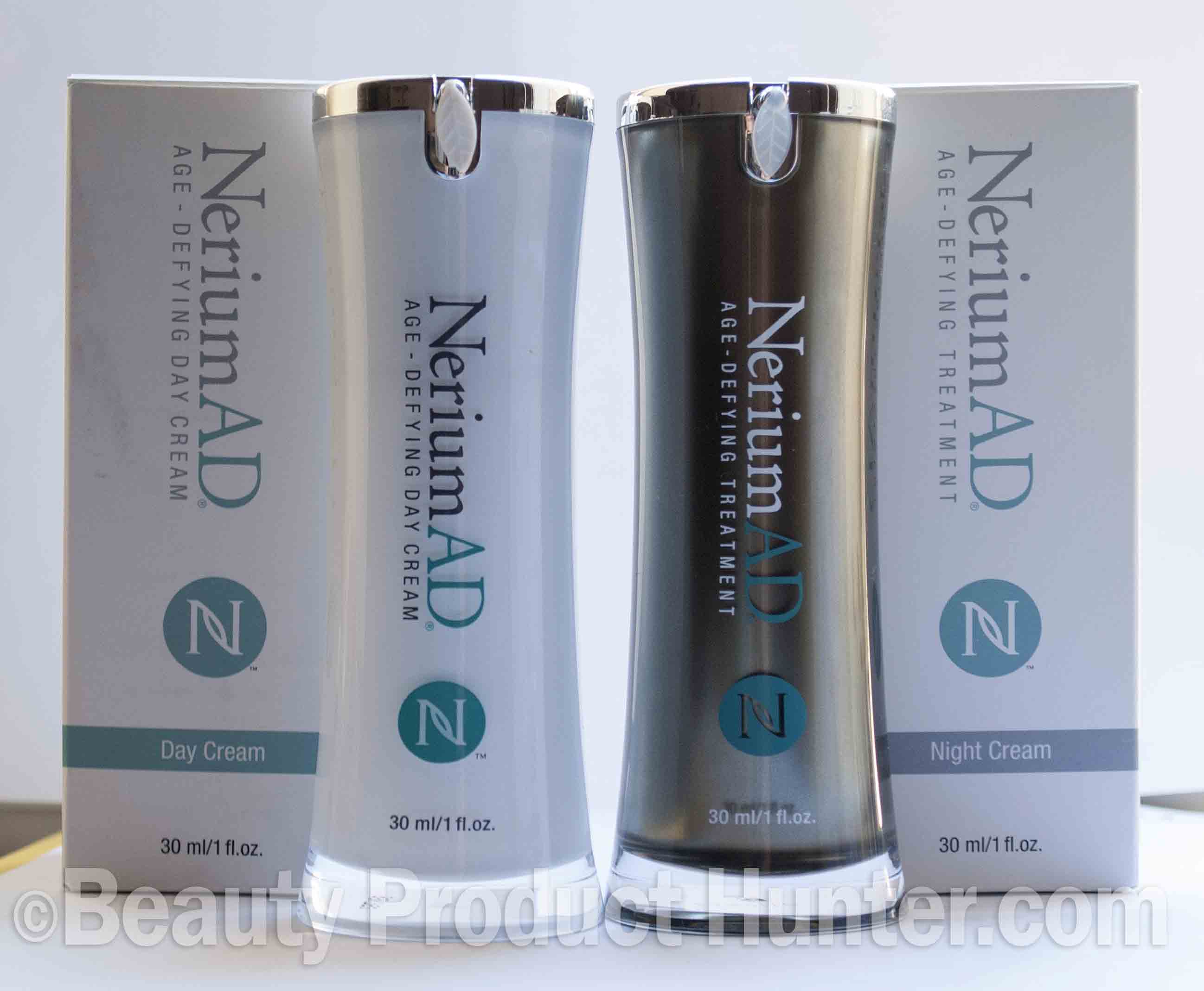 Nerium Ad Age-Defying Treatment
This is the anti-aging night cream. And it is very different from the Day Cream, in that is a yellowish-brown in color and also its feel. To apply it you need to start from a clean face. Leave your face damp or else this product won't penetrate your skin. Just as above use four to five pumps and work in your moistened skin. As you will notice, you can keep massaging it in for quite some time as your skin is humid, the cream keeps sliding off-like. You can stop rubbing it in and in a few seconds the cream dries leaving your skin a bit taut. Actually it's more like a mask than a cream.
I really like the sensation of my skin for some strange reason.
Nerium Ad products require no time and knowledge to use. Just put on every day, morning and night and forget all about anti-aging.
NeriumAD products can be applied on other areas like, cleavage, arms, hands, elbows and knees. But as with all creams avoid the eye area and other sensitive parts. If an irritation occurs reduce the amount of the pumps used.
And below are my self-photograph review of using NeriumAD products. As you can imagine its not easy taking your own photos.

Before Treatment
Week 1 - Nerium Ad Age-Defying

Week 2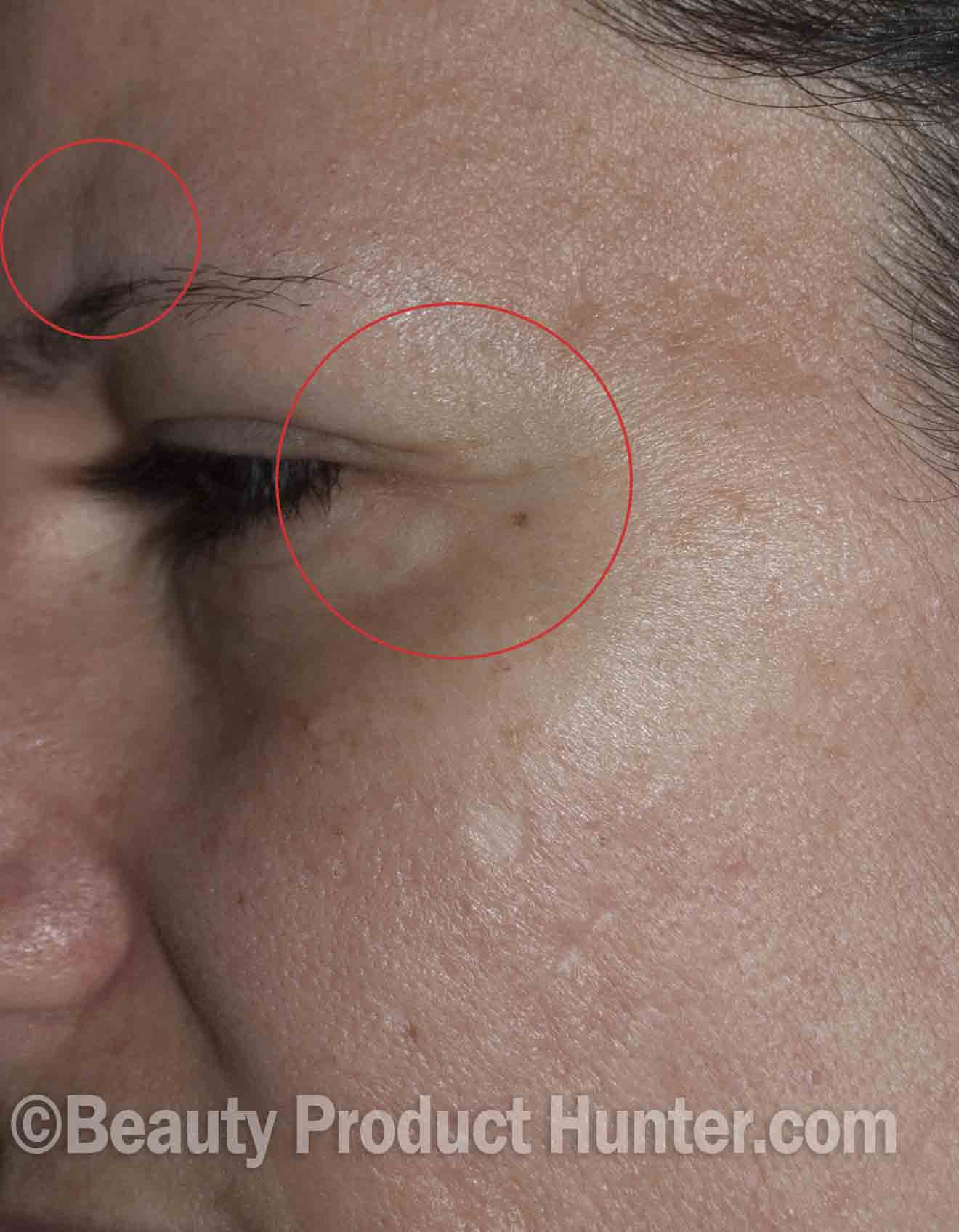 Week 3

If you would like to discover Nerium Ad Age Defying  for yourself click here and see how you can get your Day Cream FREE FOR LIFE.

Go back to Beauty Reviews
Return Home

There is an easy way to stay updated with all that's new at BPH. Subscribe at the top of the navigation bar over on the left.

---