Make Your Own Beauty Products

With just a few ingredients you can make your own beauty products? Are you an obsessed naturalist? Or don't want chemicals in your beauty products? Or maybe concerned by the prices? With a couple ingredients around the house you can whip up several masks, scrubs, cleansers and more....
Making your own beauty products sounds fun and money-saving! Your kitchen and bathroom become your scientific lab. If you got a product with one or more natural ingredients, why don't you try that ingredient on its own?

Here I am sharing some simple and easy solutions with minimum ingredients. So get your kitchen utensils out and roll up your sleeves.
How to Make Your Own Beauty Products Everyday

The first beauty product is a body scrub. In a bowl pour a quarter-cup oil (any one you want), eighth-cup coarse brown sugar, eighth-cup salt, a favorite essential oil – if you have oily or normal skin. If you got dry skin substitute salt and double your sugar amount.
One-ingredient eye liner
From any pharmacy or health store get hold of activated charcoal (used for tummy ache), grab one capsule and take the content and on a clean surface with the help of a make-up or an eye-liner brush, moisten the tip with water and drag it on your eye lids. Its glides on easily and lasts long, avoiding the preservatives, artificial dyes, fragrance, and other chemicals on your delicate eyes.
Shaving oil
Apply a thick layer of oil like olive, argan, jojoba, and coconut work well on the area that needs a shave, and go for it. The oils soften your skin especially when shaving. These oils are designed to be used on the skin and wont clog out your pores or cause breakouts.
Skin lightening face mask
Yogurt is a great skin-brightening, moisturizing mask on its own for sensitive skin. Take a cup of yogurt with half a cup of non-instant oatmeal, mix, and apply. The lactic acid in the yogurt softens skin gently, and is awesome for dehydrated and congested skin like acne. Leave it in for 15 minutes, and rinse. No need to wash after.
More DIY treatments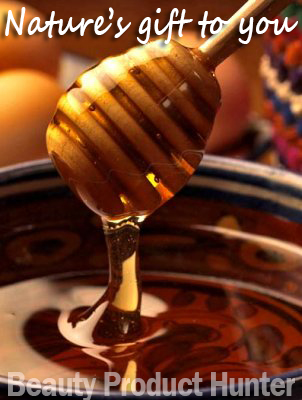 A face wash
Mix a tablespoon of raw, unfiltered honey with a half a tablespoon of baking soda. Apply to damp skin. Honey is antibacterial and soothing for dry skin while the baking soda is a gentle exfoliator.
And last but not least another make your own beauty products
Perfume
Fragrance is protected under trade secret law, so you have no way what is in your favorite perfume. But you should know that a lot of chemicals are in the bottle and the nice scent is just to cover any smell. How about doing yours? Combine one or more essential oils you like with a little bit of vodka, and keep it in an airtight container. You can make or adjust your perfume as seasons change, making it lighter or stronger. Surely you will have a store's supply with $90 worth of perfume without chemicals.
With less than four ingredients per beauty product and no harmful additives, preservatives, penetration enhancers and poisonous chemicals usually found in your bought products – Voila – you succeeded in making your own beauty products at the price of a cappuccino at your local coffee shop.
Beauty Product Hunter shows you how to care for yourself and your skin, bringing you the best advice in beauty choices!

---
Return from Make Your Own Beauty Products to Organic Beauty Products
Go back to Beauty Product Hunter

---
There is an easy way to stay updated with all that's new at BPH. Subscribe at the top of the navigation bar over on the left.

---